Welcome to
Bliss Lounge Dubai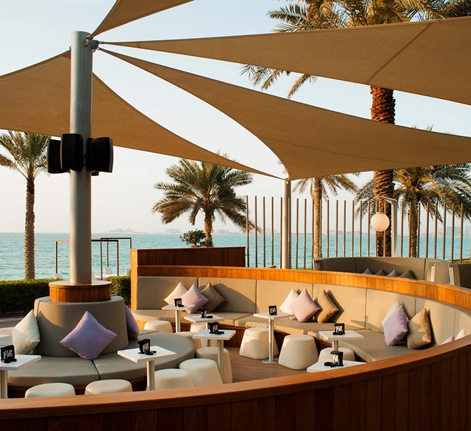 Jewel of the Jumeirah Beach, Bliss Lounge is the perfect place to unwind while sipping cocktails or fresh juices. With the vibrant JBR in your back and the infinite sea towards you, this spot still continues on being a success year after year. To this contributes our legendary Sunsets, where you can dance barefoot on the sand while the Moon illuminates the makeshift dance floor. Whether it is because of the top DJ's we invite, whether it is by the unique atmosphere of relaxed and cosmopolitan party, truth is that the Bliss Lounge continues to revolutionize, from the morning sun to the night craziness, one of the most famous beach of Dubai.
Opening Timings: 6:00 PM to 3:00 AM

Dinner: 6:00PM - 11.30PM | Kids until 10:00PM daily

* Happy Hours: 6:00PM - 10:00PM (Everyday)

Gents Night every Sunday 8PM until 2:30AM

*25 AED house beverages with mixers

Ladies night every Wednesday from 8PM until midnight

Two welcome drinks and 25% discount on food.